Which Dining Table Would You Choose?
If you follow me on social media, then you know that my husband and I just announced that we bought our first home EVER! We are extremely excited and feeling so blessed that we found a comfortable home we get to call ours. There's just one little thing: I did not realize coming in to a home would mean so… much… furniture. I'm sure you all can relate, ouch!
It's been a bit overwhelming trying to pick out the right pieces to fill our home that match our personal style and the style of the home. This is why I need all of your help… I've narrowed down a few dining tables I have in mind for the space that are a mixture of different colors and designs. If you have a spare second, I would love hearing which one you like the most to help us choose the right one!
A few things to keep in mind about the room:
It's a large open concept floor plan
The room is a long rectangular shape
The kitchen is at one end of the room while the living room is on the other
The walls are currently all painted white
The flooring is a wide plank wood (oak colored ish)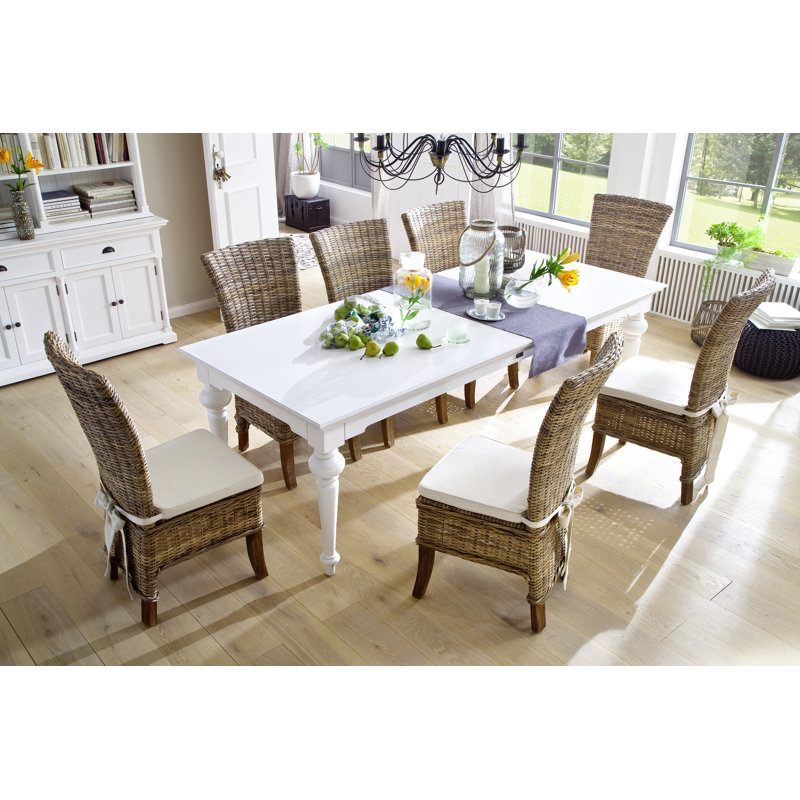 So… which one would you choose? Do you like the different styles of white? Leave a comment below and let me know- I appreciate your input!