Our Holiday Traditions New & Old
Yesterday morning- amidst blaring Michael Bublé Christmas– I pulled out a warm sheet pan of sticky-sugary dried oranges. On the other side of the counter, I had a messy pile of overflowing make-shift piping bags filled with red and white icing. Next to that, was a warm batch of Snowball cookies, and a few festive chocolate truffles were hiding out in the fridge. It was a hot Christmas mess, and I was loving every second of it…
I decided to start a new, yet kind-of old tradition this year (altering it for Covid). I gathered up leftover ribbon, candy canes, and festive boxes to stuff with homemade cookies and drop off at our neighbors' doorsteps.
Covid has made normal traditions very tough this year- most of us having to put aside gatherings, caroling (does anyone even do that?), attending church, exchanging gifts, etc. So even with these circumstances, I still wanted to send a nice gesture to those around us. And even if they go "uneaten" I think it's still so important that we spread joy where we can this year. Because after all- it is the thought that truly counts..
We had a couple other new traditions slip in this year as well:
Filling up Maggie's stocking with goodies (and participating in a doggy-exchange within our family).
Hanging up our very own Christmas lights on the house.
Purchased a fake tree online (we've always bought real ones in the past).
And sent majority of our ornaments to rehab because Maggie decided to be the Grinch and eat them all… (ouch I know).
Some older traditions we're still keeping alive include:
Trekking over the pass to spend the holiday with my immediate family.
Watching EVERY Christmas movie imaginable (Polar Express, Home Alone, The Grinch, Christmas Vacation, The Santa Claus Series, etc.)
Opening Christmas pajamas on Christmas Eve.
Making trays of appetizers on Christmas Eve.
And of course helping cook the same Christmas menu we've had since I was a kid: prime rib, spinach salad, twice baked potatoes, and more.
What are some new and old holiday traditions you're doing this year? I read that in Iceland, they celebrate 13 days of Christmas and the little ones put shoes by the window. In the morning they'll receive candy if they're good or potatoes if they're bad! That's adorable! Leave a comment with the ways you're celebrating this year- I'd love to hear.
P.S. scroll on for ALL the recipes I made in the holiday cookie box this year- you're going to eat them all up, I promise. Merry Christmas!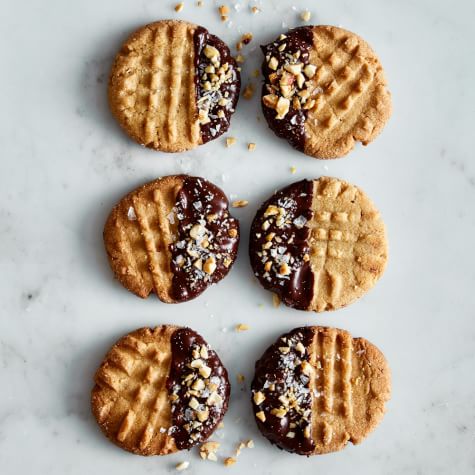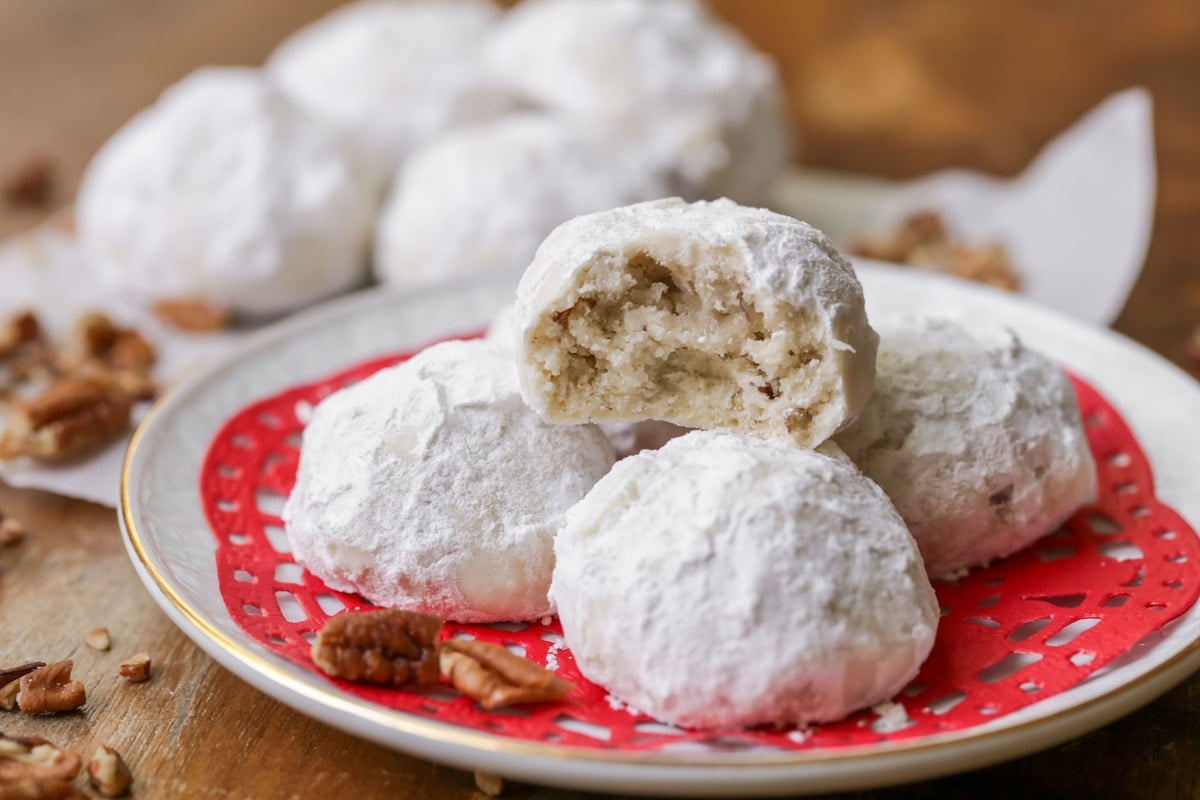 Classic Sugar Cookies with Royal Icing (recipe below)
Classic Sugar Cookies with Royal Icing
Ingredients
For the Cookies:
1 1/2

cups

powdered sugar

1

cup

butter

softened

1

egg

1

tsp

vanilla

1/2

tsp

almond extract

2 1/2

cups

flour

1

tsp

baking soda

1

tsp

cream of tartar
For the Royal Icing:
2

cups

powdered sugar

1-2

tbsp

water or milk

1

tsp

vanilla

food coloring

if decorating
Instructions
For the Cookies:
In a stand mixer, beat the powdered sugar, butter, egg, vanilla, and almond extract.

Mix in the flour, baking soda, and cream of tartar and beat until combined. Cover and chill for 2 hours.

Preheat oven to 350 degrees, and line multiple baking sheets with parchment paper.

Let the dough sit on the counter for 5-10 minutes, then flour a work surface.

Divide the dough in two halves, and roll out each half on the floured surface.

Use cookie cutters to cut into holiday shapes, then place on the parchment-lined sheets.

Bake until barely golden, 7-8 minutes. Let cool completely on a wire rack.
For the Royal Icing:
In a medium bowl, whisk together the powdered sugar, water, and vanilla. If the mixture is too thick add more water, if it's too thin, add more powdered sugar. It should be thick but pourable.

Divide half of the icing in to a separate bowl and use food coloring to dye color of your choice (I did red).

Pour both icing bowls in to piping bags, or small Ziploc bags with the ends very slightly snipped off.

Decorate the cooled cookies with icing and enjoy!