8 Winter Cocktails to Make For New Year's
Everyone needs a good winter cocktail to ring in the New Year. Let your inner bartender shine through with something fun and festive for a crowd of friends, or family at home. The best part about making cocktails at home is that you can control the amount of sugar in each drink (and alcohol) so you can kick that next day hangover. This list is carefully creative, has less sugar than most bar scenes, and are incredibly easy to make. At least one will surely strike your fancy- Cheers!
1.The Spicy Sweet Grinch Cocktail– Half Baked Harvest
I know Christmas is over but this drink can be made all Winter long. Tieghan from Half Baked Harvest doesn't only master creative food, she masters the most festive cocktails ever. We made it as our Christmas cocktail this year and the combo was perfectly light, refreshing, with just the right amount of spice- so fun.
2. Honey Roasted Pear Sparkling Cocktails– Cotter Crunch
Looking to really wow your guests? Go the extra mile with this cocktail that actually requires roasting the pears in a gorgeous honey-balsamic glaze, which acts as the main sweetener (no cane sugar or simple syrup!). This recipe boasts creativity and will be unique for your New Year's party this year.
3. Spiced Apple Sparkling Holiday Punch– Sugar and Charm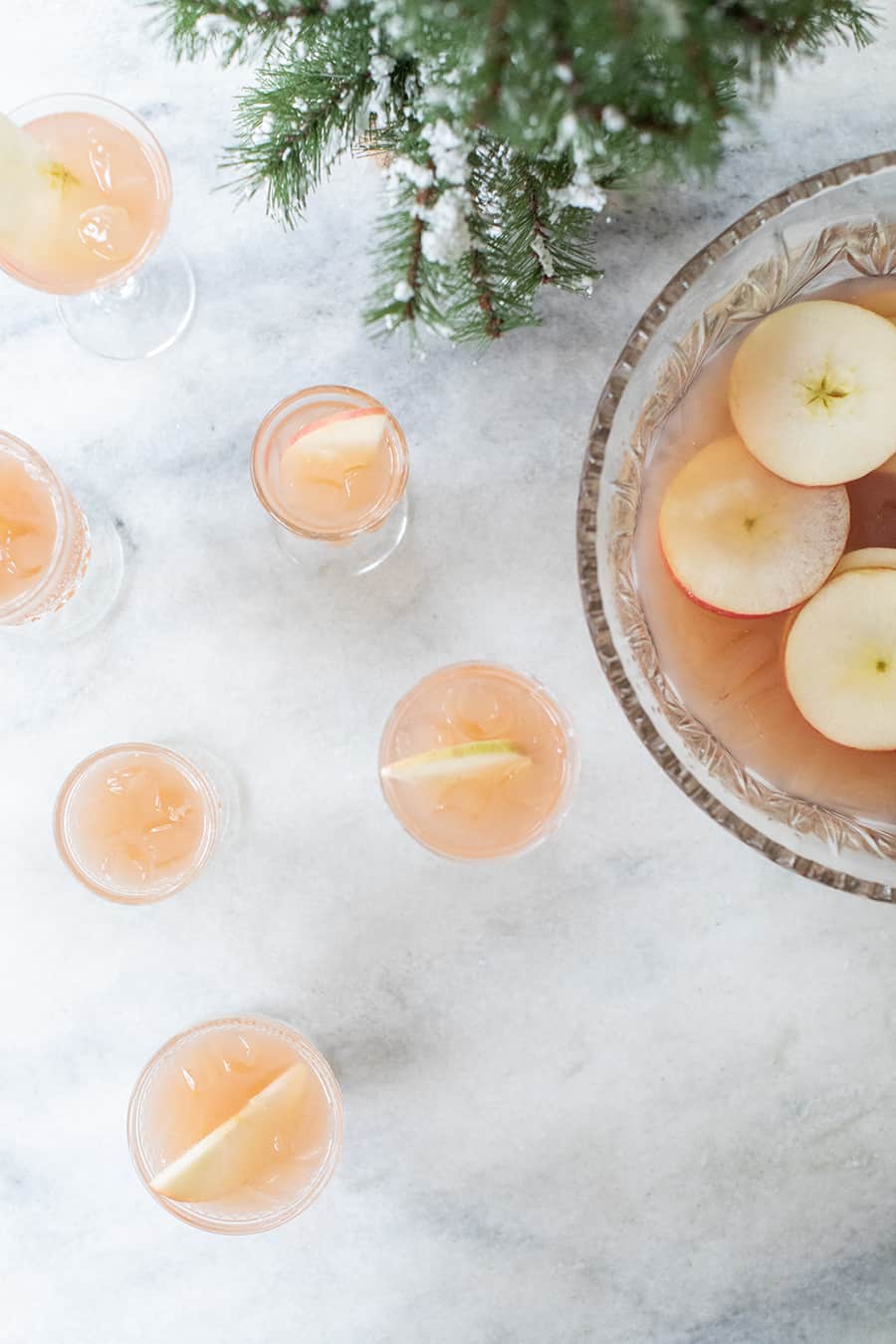 For a large crowd, make a cocktail to serve punch bowl style- without the excessive amount of sugar. The presentation with this cocktail is way prettier than your classic punch recipe, and tastier too. Sugar and Charm knows how to do holiday hosting.
4. Blood Orange Champagne Mule– Half Baked Harvest
Another Half Baked Harvest specialty. If you're looking for a recipe that is gorgeous, has minimal ingredients, and not a lot of effort- this is it! Everyone needs some champagne to ring in the new year..
5. Winter Bourbon Smash– Minimalist Baker
Has anyone ever seen a cocktail with raspberry jam in the mix? Me either, and that's why I love it! Minimalist Baker never fails in the creativity department, but stays true to classic, delicious recipes, that are always healthy. This cocktail is ridiculously simple and will please everyone's palette this year.
6. (Classic) French 75– Gimme Some Oven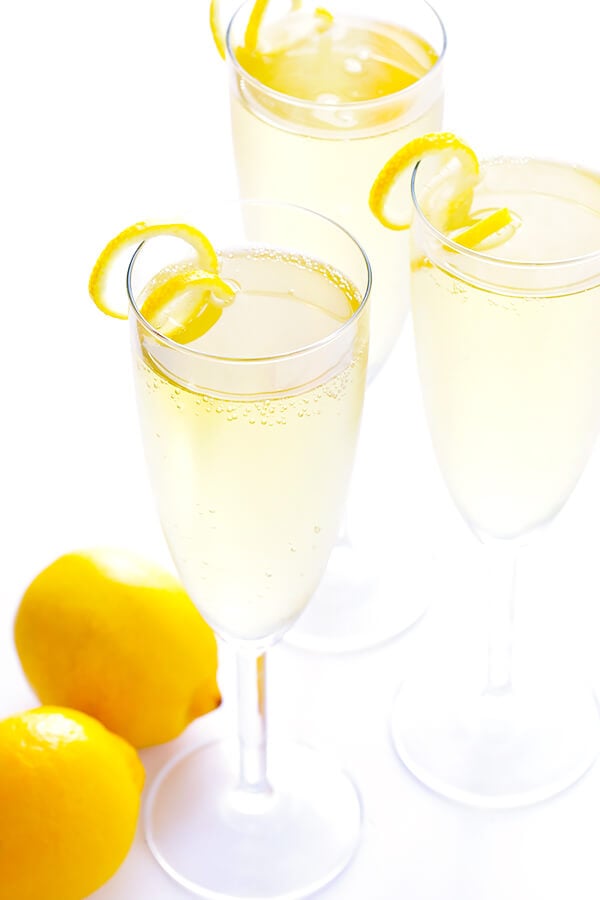 On New Year's you really can't go wrong with two things: classic and classy. This French 75 says it all! Lemony, slightly sweet, and very "winter-esque" thanks to the gin. You'll feel oh so elegant with this drink in hand.
7. Mulled Wine– Domesticate Me
Staying in this New Year's Eve? Mulled wine is a great option for a cozy drink at home. The smells will simmer through the house and you can refill whenever you'd like. Who needs to go out when you can have this instead?
8. Lemonberry Martini– A Beautiful Mess
Everyone needs a martini around the holidays, but if you aren't quite on board with the taste yet, try this version instead. Lemon and cranberry will amplify the flavors, making it sweeter on your taste buds. Your New Year's Party might be calling this.